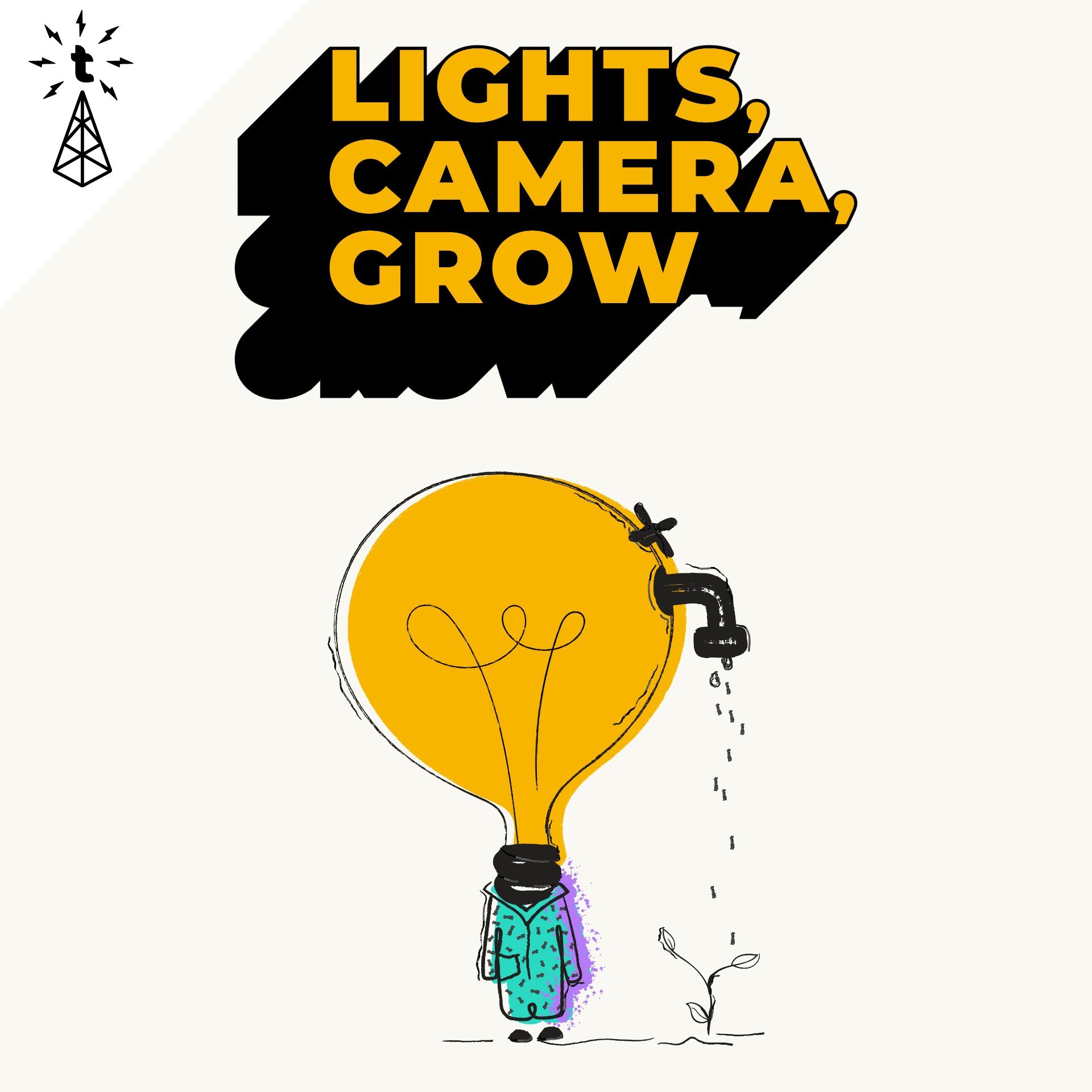 Episode 14  |  49:21 min
Stop selling, start telling stories (with Shelby Stanger, host and creator of REI's Wild Ideas Worth Living )
Episode 14  |  49:21 min  |  10.22.2020
Stop selling, start telling stories (with Shelby Stanger, host and creator of REI's Wild Ideas Worth Living )
This is a podcast episode titled, Stop selling, start telling stories (with Shelby Stanger, host and creator of REI's Wild Ideas Worth Living ). The summary for this episode is: <p>"A lot of brands  just try and sell their product. A little too in your face. I don't think people want that... Brands that have gotten into the podcast space, for the most part, don't make that many mistakes because podcasting is a totally different audience, and if they figured out how to get into the podcast game, they've gotten a little bit of help."</p><p>Why are more and more businesses podcasting? How do you create powerful content?</p><p>Ask Shelby Stanger, an award-winning podcast host, producer, journalist, and overall amazing human being. </p><p>We had a blast talking with Shelby on this episode of "Lights, Camera, Grow", as we explored how her experiences as a journalist and brand marketer contributed to her becoming the next (female) <a href="https://tim.blog/about/">Tim Ferriss</a> of the adventure sports world. Listen in as Shelby talks about:</p><ul><li>The right strategy when you start a podcast</li><li>Finding sponsors</li><li>Connecting with a new audience</li><li>A fun way to connect with your customer</li><li>Channeling your passion</li></ul><p>You can connect with Shelby:</p><ul><li><a href="https://shelbystanger.com/">Her Website</a></li><li><a href="https://www.rei.com/blog/podcasts/wild-ideas-worth-living">REI's Wild Ideas Worth Living</a>, </li><li><a href="https://www.lifechangingplaces.com/en-en/newyork">Lufthansa's Life Changing Places</a>,</li><li><a href="https://shelbystanger.com/vitaminjoy">Vitamin Joy</a></li><li><a href="https://www.instagram.com/shelbystanger/?hl=en">Instagram </a></li></ul><p>- LIGHTS, CAMERA, GROW PODCAST -</p><p>Apple Podcast - <a href="https://apple.co/2xU2dYq">https://apple.co/2xU2dYq</a></p><p>Spotify - https://spoti.fi/2XecKbF</p><p>Google - http://bit.ly/LightsCameraGrow_Google</p><p>YouTube - <a href="http://bit.ly/TobeAgency_YouTube">http://bit.ly/TobeAgency_YouTube</a></p><p>Thanks for watching and listening!</p>
"A lot of brands  just try and sell their product. A little too in your face. I don't think people want that... Brands that have gotten into the podcast space, for the most part, don't make that many mistakes because podcasting is a totally different audience, and if they figured out how to get into the podcast game, they've gotten a little bit of help."
Why are more and more businesses podcasting? How do you create powerful content?
Ask Shelby Stanger, an award-winning podcast host, producer, journalist, and overall amazing human being. 
We had a blast talking with Shelby on this episode of "Lights, Camera, Grow", as we explored how her experiences as a journalist and brand marketer contributed to her becoming the next (female) Tim Ferriss of the adventure sports world. Listen in as Shelby talks about:
The right strategy when you start a podcast
Finding sponsors
Connecting with a new audience
A fun way to connect with your customer
Channeling your passion
You can connect with Shelby:
- LIGHTS, CAMERA, GROW PODCAST -
Apple Podcast - https://apple.co/2xU2dYq
Spotify - https://spoti.fi/2XecKbF
Google - http://bit.ly/LightsCameraGrow_Google
YouTube - http://bit.ly/TobeAgency_YouTube
Thanks for watching and listening!