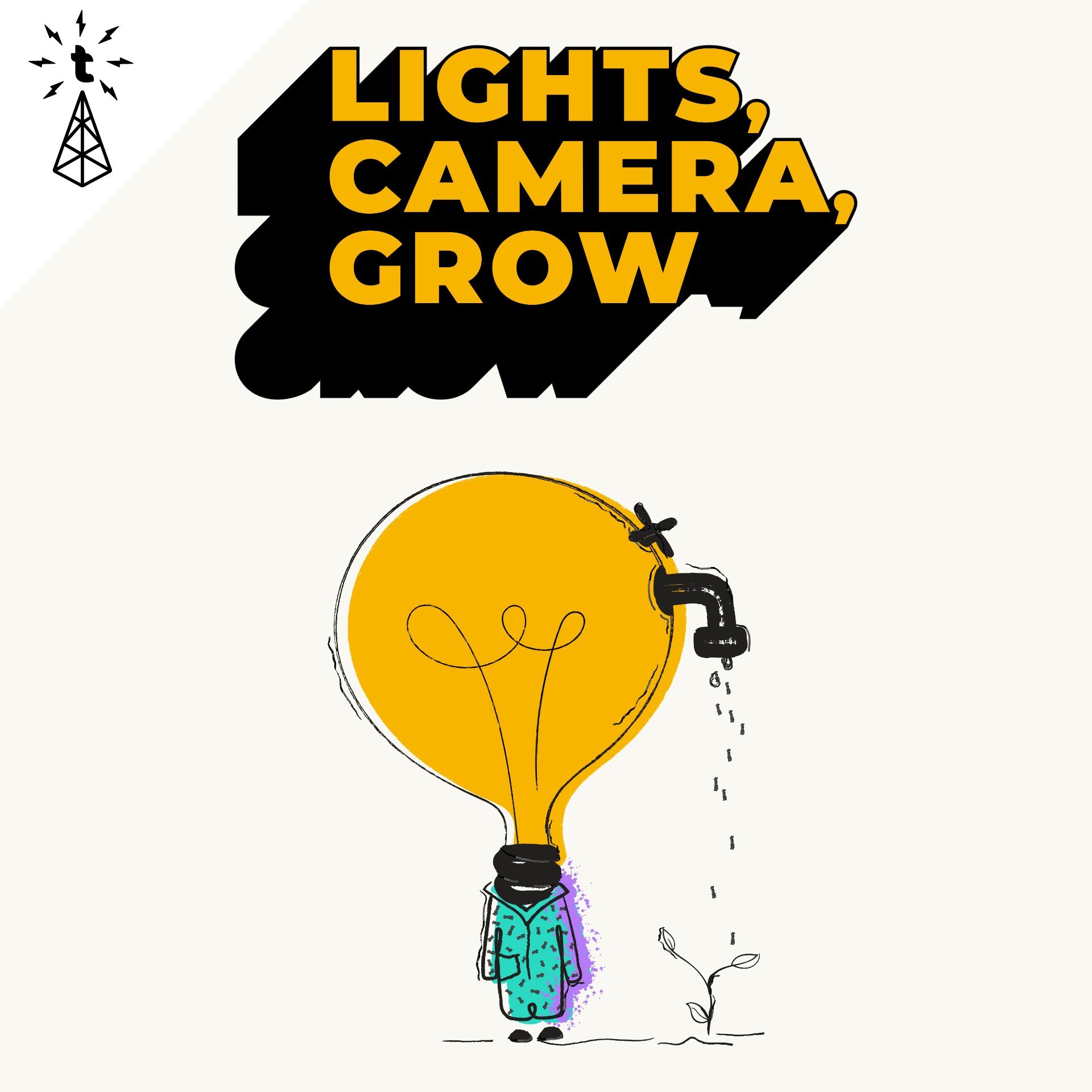 Episode 7  |  29:57 min
How Video Podcasting Can Supercharge Your Small Business Marketing Strategy
Episode 7  |  29:57 min  |  04.06.2020
How Video Podcasting Can Supercharge Your Small Business Marketing Strategy
This is a podcast episode titled, How Video Podcasting Can Supercharge Your Small Business Marketing Strategy. The summary for this episode is: <h1>SHOW NOTES:</h1><p>Jared and Andrew discuss the parallels of 2008's financial crisis, to what we're facing in 2020 with the coronavirus. They explore the idea of ways to adapt and innovate content for this current situation, and how podcasting and utilizing content is the bandwagon you want to jump on ASAP.</p><p><br /></p><h1>IN THIS EPISODE WE DISCUSS:</h1><p>👉How to grab attention, and keep it</p><p>👉The shift during 2008's financial crisis</p><p>👉Taking market share</p><p>👉The importance of strategy with video production</p><p>👉Distribution and growth strategy with content</p><p>👉How to connect a Youtube or Podcast to a call to action</p><p>👉Emerging as a winner after the economic lull</p><p>👉Humanizing your brand</p><p>👉What brands can benefit from a podcast?</p><p>👉Giving your company a voice with podcasts</p><p>👉How video podcasts help you sell</p><p>👉Is whimsical-ness a word?</p><p>👉Creating an 'ecosystem' with rich media</p><p>👉Sneaky marketing touch points</p><p>👉SEO for Youtube</p><p>👉Organic and paid opportunities with Youtube</p><p><br /></p><h1>RESOURCES & LINKS:</h1><ul><li><a href="https://www.luxuryhomemarketing.com/real-estate-agents/home.html" target="_blank">The Institute for Luxury Home Marketing</a></li><li><a href="https://www.traderjoes.com/digin/category/Podcast" target="_blank">Trade Joe's Podcast</a></li><li><a href="https://www.rei.com/blog/podcasts" target="_blank">REI Podcast</a></li><li>Andrew Hong: <a href="https://www.linkedin.com/in/andrewnhong/" target="_blank"><u>LinkedIn</u></a></li><li>Jared Sanders: <a href="https://www.linkedin.com/in/jaredsanders/" target="_blank"><u>LinkedIn</u></a></li></ul><p><br /></p><p>As always check out our blog for this episode's show notes. Be sure to subscribe, leave a comment, and share the show with your friends and family. Follow us on any social platform using the handle <strong>@runwithtobe</strong> and feel free to email us at <strong>info@tobeagency.co</strong>.</p><br /><hr /><p> See <a target="_blank" href="https://acast.com/privacy">acast.com/privacy</a> for privacy and opt-out information.</p>
SHOW NOTES:
Jared and Andrew discuss the parallels of 2008's financial crisis, to what we're facing in 2020 with the coronavirus. They explore the idea of ways to adapt and innovate content for this current situation, and how podcasting and utilizing content is the bandwagon you want to jump on ASAP.
IN THIS EPISODE WE DISCUSS:
👉How to grab attention, and keep it
👉The shift during 2008's financial crisis
👉Taking market share
👉The importance of strategy with video production
👉Distribution and growth strategy with content
👉How to connect a Youtube or Podcast to a call to action
👉Emerging as a winner after the economic lull
👉Humanizing your brand
👉What brands can benefit from a podcast?
👉Giving your company a voice with podcasts
👉How video podcasts help you sell
👉Is whimsical-ness a word?
👉Creating an 'ecosystem' with rich media
👉Sneaky marketing touch points
👉SEO for Youtube
👉Organic and paid opportunities with Youtube
RESOURCES & LINKS:
As always check out our blog for this episode's show notes. Be sure to subscribe, leave a comment, and share the show with your friends and family. Follow us on any social platform using the handle @runwithtobe and feel free to email us at info@tobeagency.co.
---
See acast.com/privacy for privacy and opt-out information.