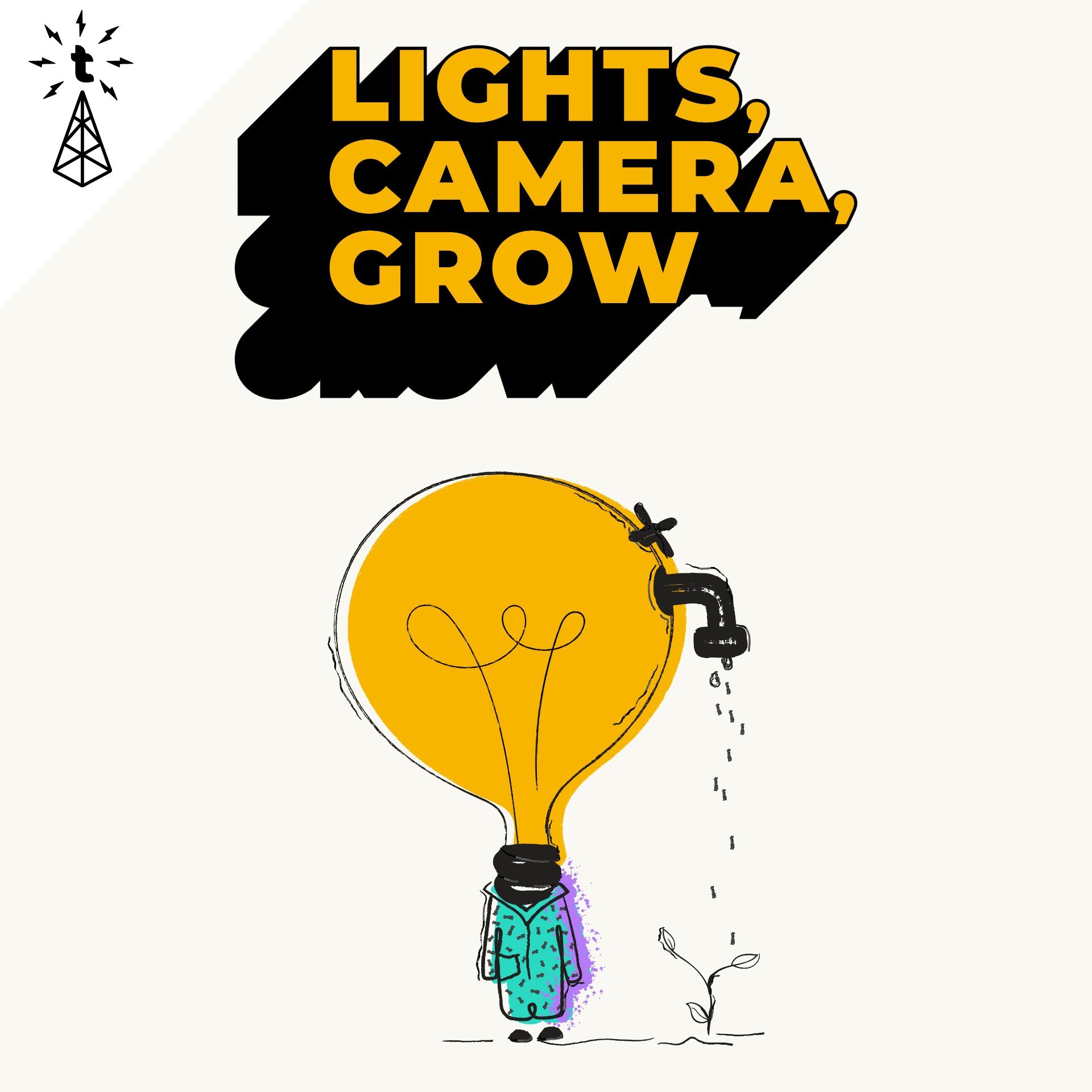 Episode 12  |  36:12 min
ROI is Overrated (With the VP of Marketing at HubSpot, Meghan Keaney Anderson)
Episode 12  |  36:12 min  |  09.24.2020
ROI is Overrated (With the VP of Marketing at HubSpot, Meghan Keaney Anderson)
This is a podcast episode titled, ROI is Overrated (With the VP of Marketing at HubSpot, Meghan Keaney Anderson). The summary for this episode is: <p>Should you start a marketing campaign when ROI can be hard to measure? </p><p>How do you convince your boss (and yourself) that it'd be worth it? </p><p>In this episode of Light's, Camera, Grow, we sit down with Meghan Keaney Anderson, VP of Marketing at HubSpot, and discuss the idea of taking a step back from the question of ROI, and asking the most important question in marketing: "What is the goal of this content?"</p><p>Meghan pulls from her 10+ years of marketing experience to talk about the benefits of creating video and podcasts for your business and challenges the marketing community to take chances and experiment with new mediums.</p><p>Things we talk about:</p><ul><li>Gaining access to a new audience</li><li>How to network effectively</li><li>Is video podcasting expensive?</li><li>Does video help SEO?</li><li>Is podcasting the social media marketing of 2020?</li></ul><p>You can find and connect with Meghan: </p><ul><li><a href="http://www.meghankeaneyanderson.com/">Website </a></li><li><a href="https://www.hubspot.com/podcasts/the-growth-show">The Growth Show</a></li><li><a href="https://twitter.com/meghkeaney?ref_src=twsrc%5Egoogle%7Ctwcamp%5Eserp%7Ctwgr%5Eauthor">Twitter</a></li><li><a href="https://www.linkedin.com/in/meghankeaney/">LinkedIn</a></li><li><a href="https://www.hubspot.com/podcasts/skill-up">Skill Up Podcast</a></li></ul><p>Light's, Camera, Grow is a Tobe Agency podcast, dedicated to bringing strategies and insight to grow your business with powerful marketing, and even more powerful content. </p><p>You can find out more at <a href="http://www.tobeagency.co">www.tobeagency.co</a>, or connect with us on:</p><ul><li><a href="https://www.linkedin.com/company/tobe-agency">LinkedIn</a></li><li><a href="https://www.instagram.com/runwithtobe/">Instagram</a></li></ul><p><br />- LIGHTS, CAMERA, GROW PODCAST -</p><p>Apple Podcast - <a href="https://apple.co/2xU2dYq">https://apple.co/2xU2dYq</a></p><p>Spotify - https://spoti.fi/2XecKbF</p><p>Google - http://bit.ly/LightsCameraGrow_Google</p><p>YouTube - <a href="http://bit.ly/TobeAgency_YouTube">http://bit.ly/TobeAgency_YouTube</a></p><p>Thanks for listening!</p>
Should you start a marketing campaign when ROI can be hard to measure? 
How do you convince your boss (and yourself) that it'd be worth it? 
In this episode of Light's, Camera, Grow, we sit down with Meghan Keaney Anderson, VP of Marketing at HubSpot, and discuss the idea of taking a step back from the question of ROI, and asking the most important question in marketing: "What is the goal of this content?"
Meghan pulls from her 10+ years of marketing experience to talk about the benefits of creating video and podcasts for your business and challenges the marketing community to take chances and experiment with new mediums.
Things we talk about:
Gaining access to a new audience
How to network effectively
Is video podcasting expensive?
Does video help SEO?
Is podcasting the social media marketing of 2020?
You can find and connect with Meghan: 
Light's, Camera, Grow is a Tobe Agency podcast, dedicated to bringing strategies and insight to grow your business with powerful marketing, and even more powerful content. 
You can find out more at www.tobeagency.co, or connect with us on:

- LIGHTS, CAMERA, GROW PODCAST -
Apple Podcast - https://apple.co/2xU2dYq
Spotify - https://spoti.fi/2XecKbF
Google - http://bit.ly/LightsCameraGrow_Google
YouTube - http://bit.ly/TobeAgency_YouTube
Thanks for listening!