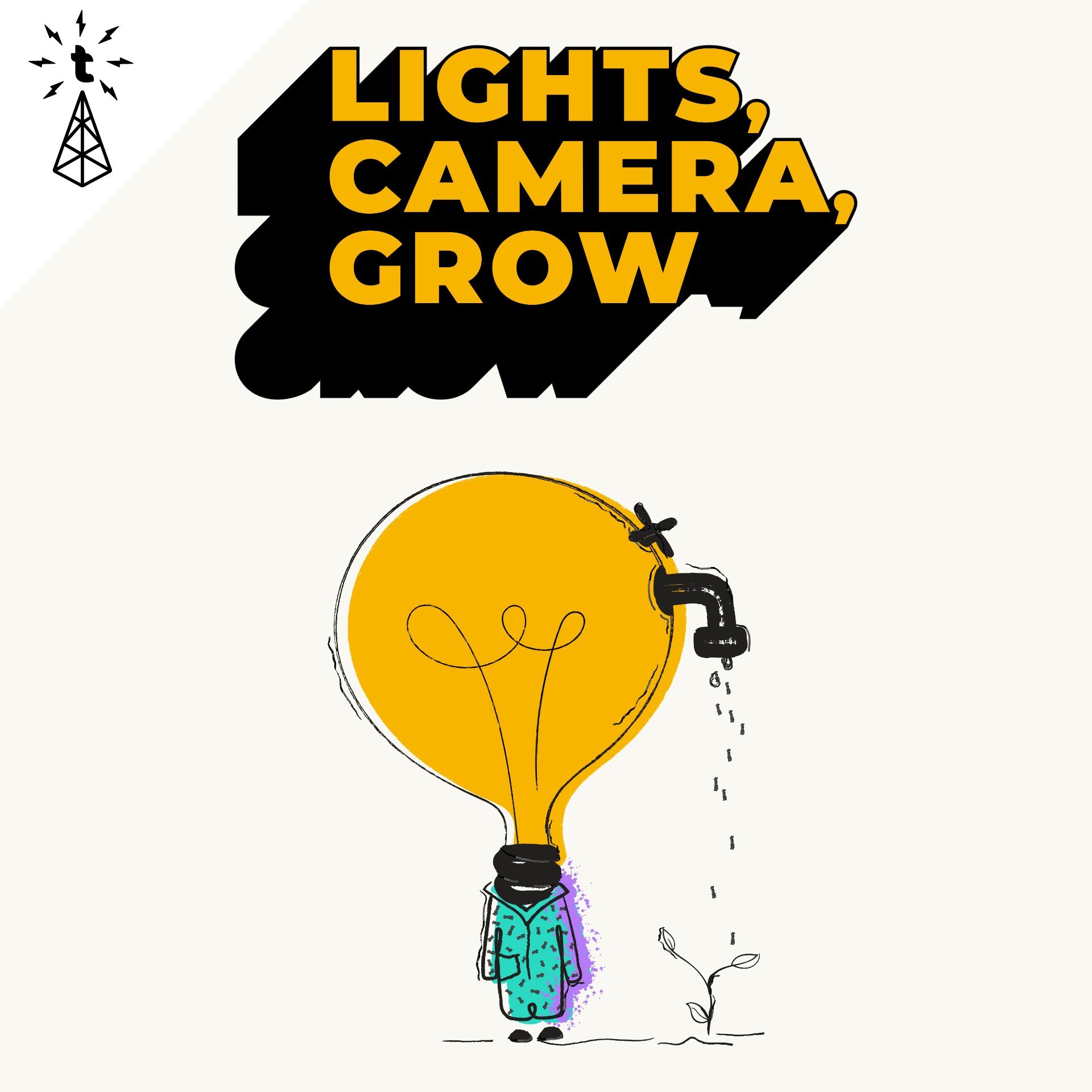 Episode 4  |  48:54 min
Video in the Sales Process
Episode 4  |  48:54 min  |  02.28.2019
Video in the Sales Process
This is a podcast episode titled, Video in the Sales Process. The summary for this episode is: <h1>SHOW NOTES:</h1><p>In this Episode of Lights, Camera, Grow, HubSpot specialists Nick Saltzman and John Ippolito share their insight on the state of the current digital marketing and sales worlds and explain how the use of video helps business grow.</p><h1>IN THIS EPISODE WE DISCUSS:</h1><p>👉 What is Sales and Marketing – Which comes first?</p><p>👉 The Flywheel VS The Funnel</p><p>👉 How video has changed the way Sales and Marketing are done?</p><p>👉 How do you determine what video to create?</p><p>👉 Cold calling VS video emails</p><p>👉 Nurturing and closing leads</p><h1>RESOURCES & LINKS:</h1><p>HubSpot's<strong> </strong><a href="https://blog.hubspot.com/marketing/our-flywheel" target="_blank">Flywheel Concept</a></p><p>Nick Saltzman</p><p><a href="https://www.linkedin.com/in/nick-saltzman-16a1a778/" target="_blank"><u>LinkedIn</u></a></p><p>John Ippolito</p><p><a href="https://www.linkedin.com/in/john-ippolito-727162b8/" target="_blank"><u>LinkedIn</u></a></p><p>Andrew Hong</p><p><a href="https://www.linkedin.com/in/andrewnhong/" target="_blank"><u>LinkedIn</u></a></p><p>Jared Sanders</p><p><a href="https://www.linkedin.com/in/jaredsanders/" target="_blank"><u>LinkedIn</u></a></p><p>As always check out our blog for this episode's show notes. Be sure to subscribe, leave a comment, and share the show with your friends and family. Follow us on any social platform using the handle @runwithtobe and feel free to email us at info@tobeagency.co.</p><br /><hr /><p> See <a target="_blank" href="https://acast.com/privacy">acast.com/privacy</a> for privacy and opt-out information.</p>
SHOW NOTES:
In this Episode of Lights, Camera, Grow, HubSpot specialists Nick Saltzman and John Ippolito share their insight on the state of the current digital marketing and sales worlds and explain how the use of video helps business grow.
IN THIS EPISODE WE DISCUSS:
👉 What is Sales and Marketing – Which comes first?
👉 The Flywheel VS The Funnel
👉 How video has changed the way Sales and Marketing are done?
👉 How do you determine what video to create?
👉 Cold calling VS video emails
👉 Nurturing and closing leads
RESOURCES & LINKS:
HubSpot's Flywheel Concept
Nick Saltzman
John Ippolito
Andrew Hong
Jared Sanders
As always check out our blog for this episode's show notes. Be sure to subscribe, leave a comment, and share the show with your friends and family. Follow us on any social platform using the handle @runwithtobe and feel free to email us at info@tobeagency.co.
---
See acast.com/privacy for privacy and opt-out information.