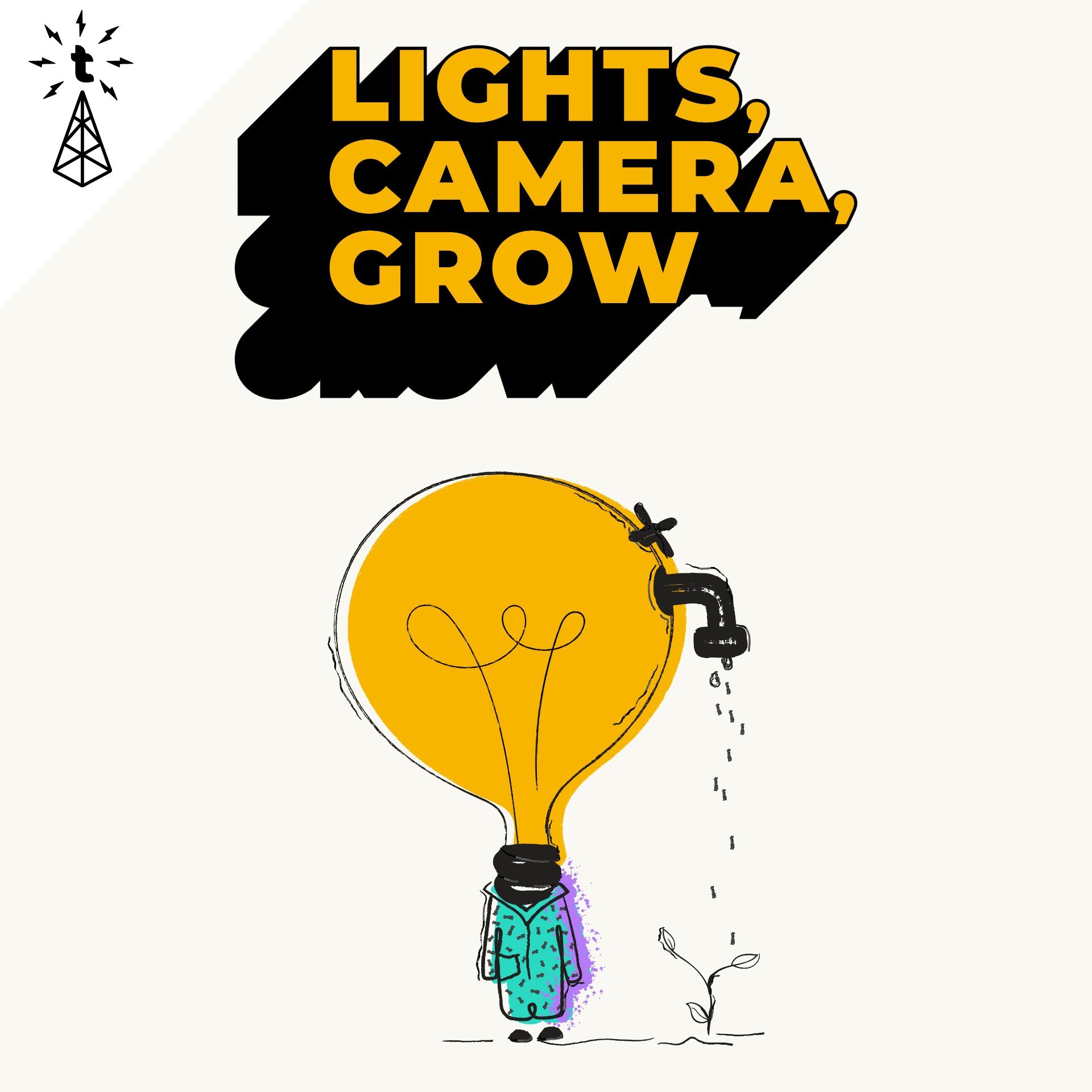 Episode 13  |  33:07 min
Making Content Marketing Easy Again (With Lindsay Tjepkema, Casted)
Episode 13  |  33:07 min  |  10.08.2020
Making Content Marketing Easy Again (With Lindsay Tjepkema, Casted)
This is a podcast episode titled, Making Content Marketing Easy Again (With Lindsay Tjepkema, Casted). The summary for this episode is: <p>B2B (Business to Business) marketing is boring. Always has been. In an industry that has long been successful by "playing it safe", B2B companies have been able to thrive in a world of suit jackets and old-school professionalism. However, as millennials have overtaken the majority of the workforce, B2B marketing strategies are having to evolve. These businesses write blogs, create videos, post on social media, record podcast episodes, manage their PPC campaigns, develop their website, and on, and on, and on… (all while optimizing it for SEO).Lindsay is here to help. Lindsay Tjepkema is the CEO & Founder of Casted - a software company that makes podcasting easy for marketing professionals. In this episode of "Lights, Camera, Grow", Lindsay explains why all of the tasks like blogging and SEO can be accomplished with a "podcast first approach". Listen as Lindsay talks about: </p><ul><li>Why podcasting is the most powerful content marketing strategy</li><li>The logistics of starting a podcast</li><li>The "Frankenstein" tech stack</li><li>The difficulties of editing your content</li><li>Podcasts being an essential part of a B2B content marketing strategy</li><li>The power of creating a great show</li></ul><p>You can find and connect with Lindsay: <br /> </p><ul><li><a href="https://www.linkedin.com/in/lindsaytjepkema/" target="_blank">LinkedIn</a></li><li><a href="https://twitter.com/castedlindsay?lang=en" target="_blank">Twitter</a></li><li><a href="https://www.instagram.com/castedlindsay/?hl=en" target="_blank">Instagram</a></li></ul><p>Lights, Camera, Grow is a Tobe Agency podcast, dedicated to bringing strategies and insight to grow your business with powerful marketing, and even more powerful content. You can find out more at <a href="http://www.tobeagency.co/" target="_blank">www.tobeagency.co</a>, or connect with us on:<br /> </p><ul><li><a href="https://www.linkedin.com/company/tobe-agency" target="_blank">LinkedIn</a></li><li><a href="https://www.instagram.com/runwithtobe/" target="_blank">Instagram</a></li></ul><p><strong>- LIGHTS, CAMERA, GROW PODCAST -</strong><br />Apple Podcast - <a href="https://apple.co/2xU2dYq" target="_blank">https://apple.co/2xU2dYq</a><br />Spotify - <a href="https://spoti.fi/2XecKbF" target="_blank">https://spoti.fi/2XecKbF</a><br />Google - <a href="http://bit.ly/LightsCameraGrow_Google" target="_blank">http://bit.ly/LightsCameraGrow_Google</a><br />YouTube - <a href="http://bit.ly/TobeAgency_YouTube" target="_blank">http://bit.ly/TobeAgency_YouTube</a>Thanks for watching and listening!</p>
B2B (Business to Business) marketing is boring. Always has been. In an industry that has long been successful by "playing it safe", B2B companies have been able to thrive in a world of suit jackets and old-school professionalism. However, as millennials have overtaken the majority of the workforce, B2B marketing strategies are having to evolve. These businesses write blogs, create videos, post on social media, record podcast episodes, manage their PPC campaigns, develop their website, and on, and on, and on… (all while optimizing it for SEO).Lindsay is here to help. Lindsay Tjepkema is the CEO & Founder of Casted - a software company that makes podcasting easy for marketing professionals. In this episode of "Lights, Camera, Grow", Lindsay explains why all of the tasks like blogging and SEO can be accomplished with a "podcast first approach". Listen as Lindsay talks about: 
Why podcasting is the most powerful content marketing strategy
The logistics of starting a podcast
The "Frankenstein" tech stack
The difficulties of editing your content
Podcasts being an essential part of a B2B content marketing strategy
The power of creating a great show
You can find and connect with Lindsay: 
 
Lights, Camera, Grow is a Tobe Agency podcast, dedicated to bringing strategies and insight to grow your business with powerful marketing, and even more powerful content. You can find out more at www.tobeagency.co, or connect with us on:
 
- LIGHTS, CAMERA, GROW PODCAST -
Apple Podcast - https://apple.co/2xU2dYq
Spotify - https://spoti.fi/2XecKbF
Google - http://bit.ly/LightsCameraGrow_Google
YouTube - http://bit.ly/TobeAgency_YouTubeThanks for watching and listening!