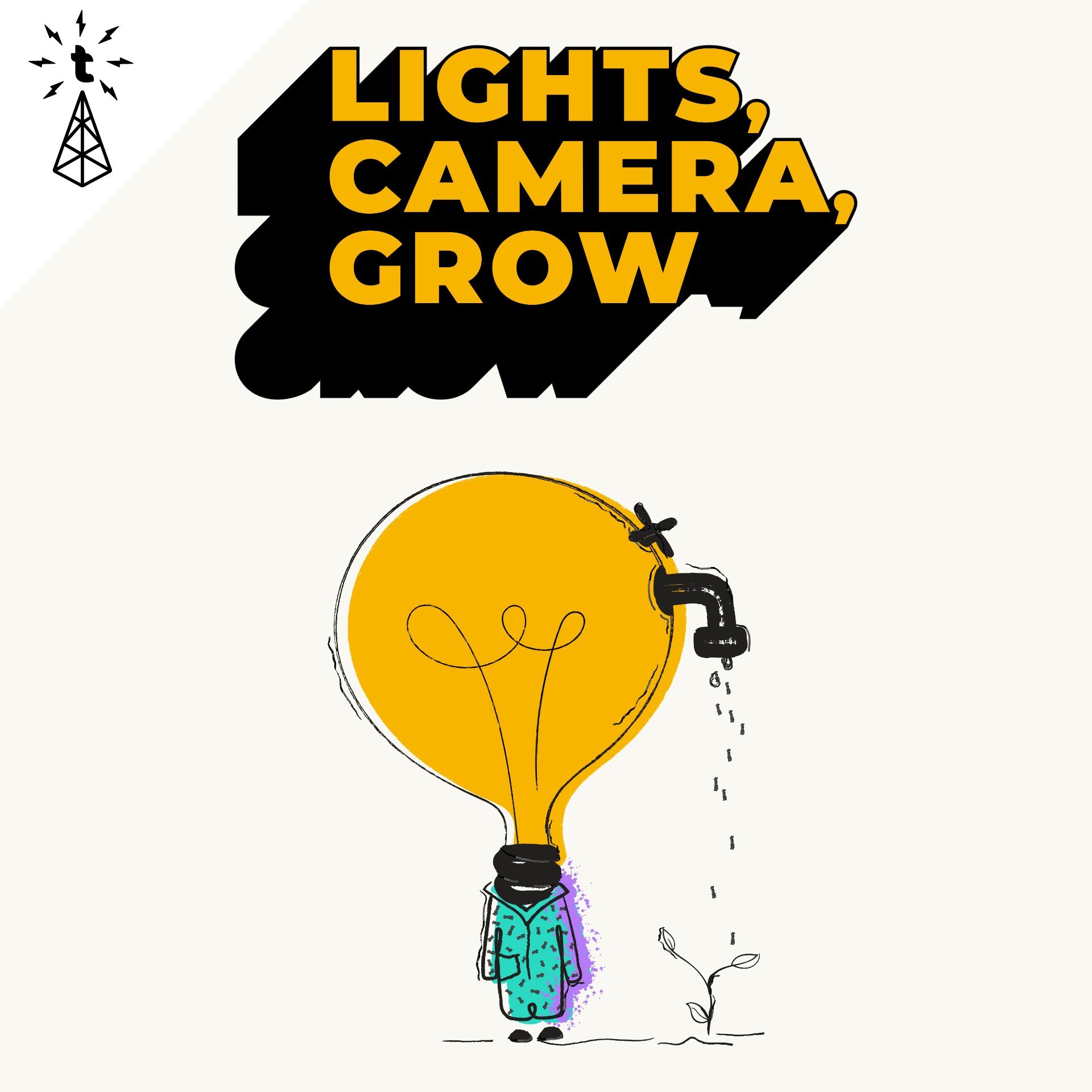 Episode 11  |  46:59 min
How to Get People to Love Your Brand, Hint: Start a Show! (With Jay Acunzo, Marketing Showrunners)
Episode 11  |  46:59 min  |  09.10.2020
How to Get People to Love Your Brand, Hint: Start a Show! (With Jay Acunzo, Marketing Showrunners)
This is a podcast episode titled, How to Get People to Love Your Brand, Hint: Start a Show! (With Jay Acunzo, Marketing Showrunners). The summary for this episode is: <p>You're marketing wrong: don't just grab attention, hold it. </p><p>Say hello to Jay Acunzo. </p><p>Jay is an entrepreneur, creator, teacher, writer... basically, he does it all. He combines his extensive experience working at ESPN, Google, and HubSpot with his passion for creating shows (Unthinkable Podcast, Against the Grain), to help companies and brands pursue the ultimate goal: BRAND AFFINITY.</p><p>Listen in as Jay challenges conventional marketing, and provides insight into the strategies and philosophies marketers and business owners should have to build long term relationships with their customers. </p><p>You should listen if you are: a content creator, marketing professional, business owner, podcaster, show producer, a fan of Jay Acunzo.</p><p>You can find and connect with Jay: </p><ul><li><a href="http://jayacunzo.com/">http://jayacunzo.com/</a></li><li><a href="http://jayacunzo.com/podcast">Unthinkable Podcast</a></li><li><a href="https://www.helpscout.com/atg/">Against the Grain</a> - Video Series</li><li><a href="https://www.amazon.com/dp/B07HQF97J7/ref=sr_1_3?s=books&ie=UTF8&qid=1538067998&sr=1-3&keywords=break+the+wheel">Break the Wheel </a>- Book</li><li><a href="https://www.linkedin.com/in/jayacunzo/">LinkedIn</a></li><li>Twitter - <a href="https://twitter.com/jayacunzo">@jayacunzo</a></li><li>Instagram - <a href="https://www.instagram.com/jacunzo/">@jayacunzo</a></li></ul><p>Light's, Camera, Grow is a Tobe Agency podcast, dedicated to bringing strategies and insight to grow your business with powerful marketing, and even more powerful content. </p><p>You can find out more at <a href="http://www.tobeagency.co/">www.tobeagency.co</a>, or connect with us on:</p><ul><li><a href="https://www.linkedin.com/company/tobe-agency/">LinkedIn</a></li><li><a href="https://www.instagram.com/runwithtobe/">Instagram</a></li><li><a href="https://www.facebook.com/runwithtobe">Facebook</a></li></ul>
You're marketing wrong: don't just grab attention, hold it. 
Say hello to Jay Acunzo. 
Jay is an entrepreneur, creator, teacher, writer... basically, he does it all. He combines his extensive experience working at ESPN, Google, and HubSpot with his passion for creating shows (Unthinkable Podcast, Against the Grain), to help companies and brands pursue the ultimate goal: BRAND AFFINITY.
Listen in as Jay challenges conventional marketing, and provides insight into the strategies and philosophies marketers and business owners should have to build long term relationships with their customers. 
You should listen if you are: a content creator, marketing professional, business owner, podcaster, show producer, a fan of Jay Acunzo.
You can find and connect with Jay: 
Light's, Camera, Grow is a Tobe Agency podcast, dedicated to bringing strategies and insight to grow your business with powerful marketing, and even more powerful content. 
You can find out more at www.tobeagency.co, or connect with us on: